UK Parliament Set For Brexit Delay Vote After Refusing To Leave EU Without Deal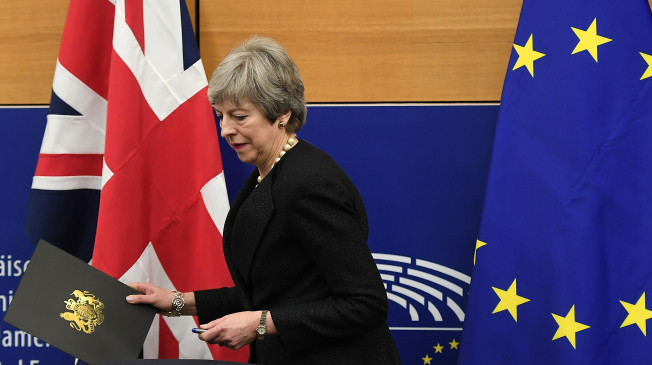 May said lawmakers are at the point where they must approve a withdrawal agreement in coming days and request a short postponement to Brexit day or request a "much longer" extension from the EU to negotiate a new arrangement.
The prime minister warned that a long extension would mean Britain would have to take part in European Parliament elections in late May.
She says this is not her preferred outcome and urged Parliament to "face up" to the consequences of the decisions it has made.