State Dept. Kicks NPR Reporter Off Ukraine Trip After Pompeo's Clash With Outlet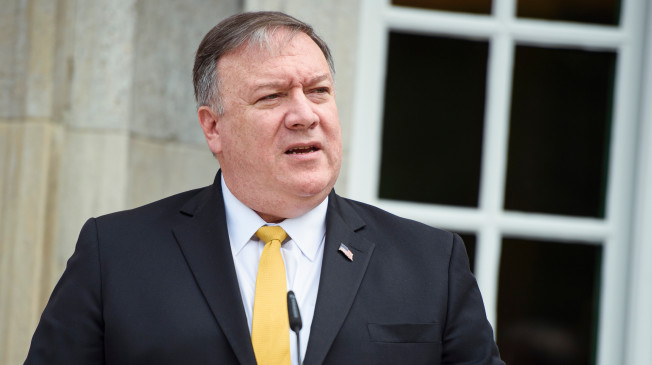 NPR Executive Director of Media Relations Isabel Lara told TPM that the State Department had informed Kelemen on Monday that she "would not be traveling" ahead of Pompeo's scheduled trip to Ukraine on Friday.
"She was not given a reason," said Lara.
The State Department did not respond to request for comment at the time of publication.
The move came after Pompeo allegedly shouted expletives at Kelly in a post-interview discussion after she pressed him on his refusal to defend former Ambassador to Ukraine Marie Yovanovitch from President Donald Trump and Rudy Giuliani's attacks on her.
"He was not happy to have been questioned about Ukraine," Kelly told fellow NPR host Ari Shapiro on Friday. "He asked, 'Do you think Americans care about Ukraine?' He used the F-word in that sentence and many others."
The infuriated secretary of state also demanded she point to Ukraine on an unmarked map, according to Kelly.
In response, Pompeo claimed the reporter had "lied" in setting up their interview last month and agreeing to keep their post-interview conversation off the record.