SD Bill Would Make Trans Students Play Sports Based On Birth Certificate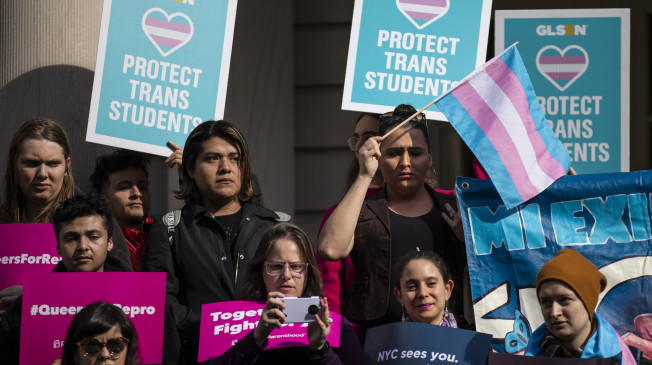 Under HB 1225, that would be the "sole determinant" to decide if trans high school athletes will play on male or female sports teams. The South Dakota High School Activities Association's (SDHASAA) current policy calls for schools to place athletes based on their gender identity.
"All students should have the opportunity to participate in SDHSAA activities in a manner that is consistent with their gender identity, irrespective of the gender listed on a student's records," the policy reads.
The bill was voted out of committee last week, according to CNN.
The bill's proponents describe it as a preventative measure against transgender girls' so-called advantage over cisgender girls in sports.
ACLU policy director Libby Skarin told CNN that the bill is "clearly fueled by a fear and misunderstanding of transgender youth."
"No one is harmed by allowing transgender people to compete consistent with who they are," Skarin said.
Athlete Ally, an advocacy group for LGBT athletes, slammed HB 1225 as an "attack on trans youth and their human rights."
This is devastating, and an attack on trans youth and their human rights. #WontBeErased https://t.co/lmGxYbU013

— Athlete Ally (@AthleteAlly) February 22, 2019