MLK's Son Shuts Down Pence: My Father Was A 'Bridge Builder, Not A Wall Builder'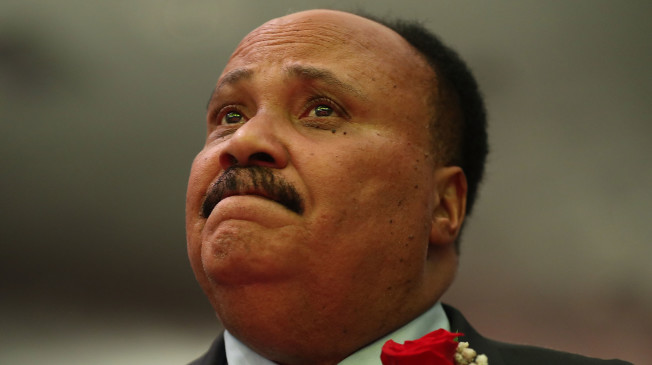 Martin Luther King III on Monday responded to Pence's Face the Nation interview, during which the VP used a quote from MLK's famous "I Have a Dream" speech to make a case for Trump's wall.
"Martin Luther King Jr was a bridge builder, not a wall builder," said King, according to Atlantic writer Edward-Isaac Dovere. "Martin Luther King Jr. would say, 'Love, not hate, will make America great.'"
During his interview, Pence repeated MLK's quote "Now is the time to make real the promises of democracy" and declared that's "exactly" what Trump was doing by demanding $5.7 billion for his unpopular border wall.
King himself later tweeted a Hill report on his comments, thus confirming his response.
H/t the Hill.