Chris Wallace Figures Trump Is Pumped He Now Has AG Protecting His 'Interests'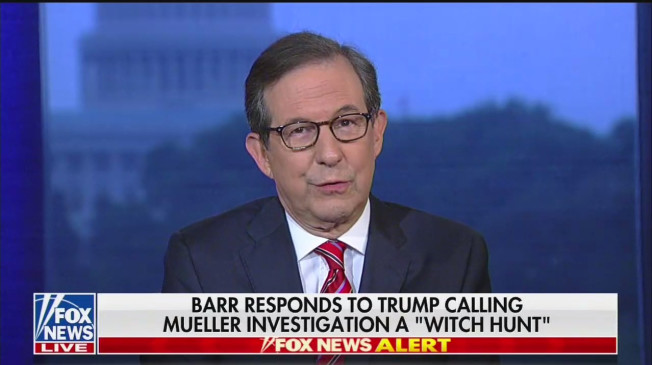 Attorney General Bill Barr sat down for an extensive interview with Fox News that aired on Friday. Barr put his loyalty to Trump on display during the interview, saying that he's looking into whether "government officials abused their power and put their thumb on the scale" in their investigation of the President's 2016 campaign.
Wallace compared Barr's tenure so far to that of former Attorney General Jeff Sessions, whom Trump railed against for the better part of two years.
"And what really comes across to me most of all is that for two years Donald Trump sat there and said I don't have an attorney general. I don't have somebody out there looking for and protecting my interests," Wallace said, referring to Sessions. "He clearly has that now with Bill Barr. Not saying that Barr isn't right in everything he says. But he clearly is protecting this President and advocating his point of view on a lot of these issues. And I suspect that as President Trump, who probably has watched some of this interview himself, is saying finally, no Jeff Sessions, Bill Barr instead."
Watch:
Chris Wallace: Trump probably pumped he finally has an AG focused on protecting his interests. pic.twitter.com/XEGJVNy2aF

— Josh Marshall (@joshtpm) May 17, 2019