Chris Hayes Flexes On Tucker Carlson After Fox Host's 'Feminist' Jab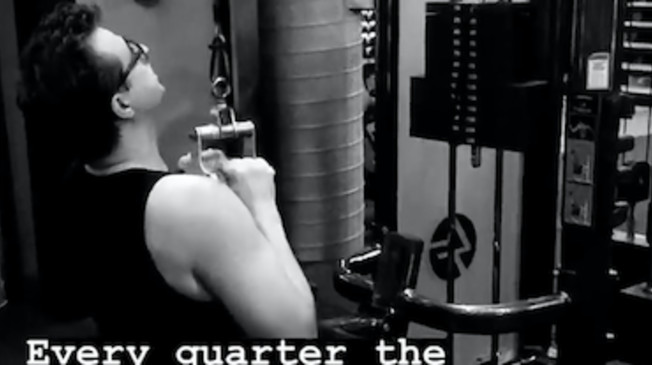 After Fox News host Tucker Carlson essentially called MSNBC's Chris Hayes effeminate for, among other things, wearing glasses, Hayes posted a video of himself working out in the gym.
"Every quarter the Feminarchist Junta requires all adult males to present themselves for a fitness inspection. Failure to pass results in summary execution," Hayes wrote on the video he posted on Instagram.
On his Fox News show Monday, Carlson called out Hayes over his spectacles and concern for global warming.
"Chris Hayes is what every man would be if feminists ever achieved absolute power in this country: apologetic, bespectacled, and deeply, deeply concerned about global warming and the patriarchal systems that cause it," Carlson said on Monday.
h/t Mediaite