Louisiana's Lt. Gov. Wore Hairy Trump Socks To Greet The President On Tarmac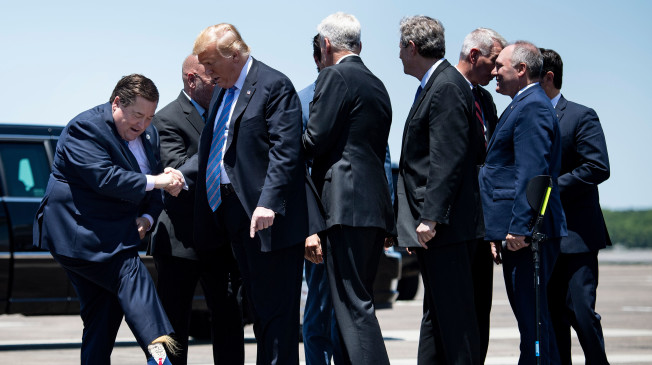 As President Trump arrived in the Bayou State Tuesday for a speech on energy, Louisiana Lt. Gov. Billy Nungesser greeted the President with some flamboyant footwear.
Nungesser sported a pair of socks with Trump's likeness — wispy hair swoop and all.
See the socks below:
h/t Dorsey Shaw