MSNBC's Ali Velshi Shuts Down Hugh Hewitt: 'Hugh, Just Stop, For Heaven's Sake!'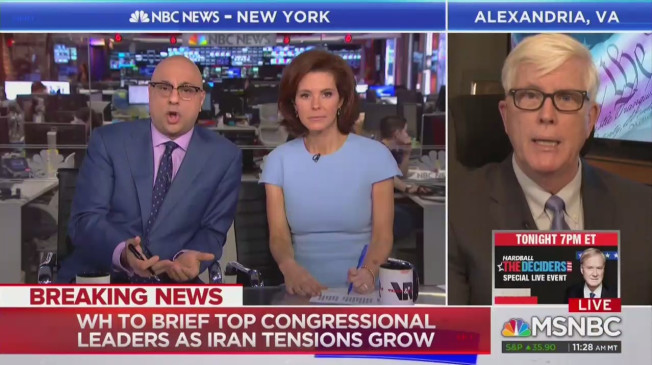 "I believe the most important aspect of this confrontation is that the nature of the Iranian regime has not changed since 1979," Hewitt said. "It's not about John Bolton. It's not about Mike Pompeo. It's not about President Trump. It's about the fact that we have a theocracy run by a dictator," Hewitt said. 
As Hewitt continued to make his case about the threat from Iran, Velshi interjected.
"I could say all of this stuff about the Saudis, right? The Saudis are bombing the Yemenis. The Saudis have forces — they had them in Syria, the had them in Iraq. What changed? … And the Saudis are run by a dictator too."
"I don't think you can say that they act like the Iranian regime," Hewitt said. The Iranian regime exports chaos, they are a terrorist organization. And they announced last year —."
"Hugh, just stop, Hugh, for heaven's sake. The Saudis don't export terror? The Saudis don't have expansionist tendencies? I'm not defending — don't put me in a position to defend the Iranians because I'm not interested at all. But you're inventing this situation that Iran is some kind of danger…"
Watch the exchange:
MSNBC's Ali Velshi cuts off Hugh Hewitt: "Hugh, just stop, for heaven's sake!" pic.twitter.com/DtHheSyVJC

— TPM Livewire (@TPMLiveWire) May 16, 2019