Opinions, Context & Ideas from the TPM Editors

TPM

Editor's Blog
Where Things Stand: Sentencing May Not Be The Final Word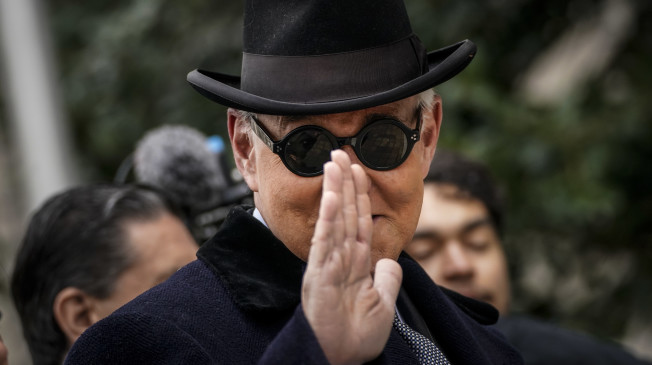 We're expecting to hear from Stone before the sentencing before Judge Amy Berman Jackson this morning and we will be liveblogging the entire affair here. But even if Berman Jackson ultimately hands down the Justice Department's initial recommendation of seven to nine years — which was shockingly reversed by the department last week, prompting a mass exodus of prosecutors on the case — it might not be the last we hear from Stone.
Last week, Stone requested an entirely new trial and he's expected to continue pressing for this restart even after the sentencing this morning. Here's more on that and other stories we're following:
What The Investigations Team Is Watching
Tierney Sneed will be in the media room at the sentencing hearing, covering the outcome and helping us fill out the liveblog.
What The Breaking News Team Is Watching
Last night, the acting White House chief of staff openly admitted that the growing national deficit is only a problem when a Democrat is president. According to a recording obtained by the Washington Post, Mulvaney told a room full of people at an Oxford Union event in Britain that the Republican Party is "less interested" in the swelling national debt under Trump. Mulvaney is already in hot water over that disastrous press conference during impeachment and is reportedly already on track to be ousted by Trump. We'll keep an eye on how these remarks impact his tenure at the White House.
Today's Rundown
10 a.m. ET: Stone sentencing begins.
11:20 a.m. PST: Trump will visit the Las Vegas Metropolitan Police Department, followed by a speech at the Hope for Prisoners commencement ceremony.
1:15 p.m. PST: Trump will depart for Colorado Springs.
5 p.m. MT: Trump will headline a political rally with Sen. Cory Gardner (R-CO). Afterward he'll return to Las Vegas for the evening.
Yesterday's Most Read Story
LIVEBLOG: The Nevada Democratic Debate — TPM Staff
What We Are Reading
The Immoderate Susan Collins — Rebecca Traister
'Hi Haters': Why New Jersey's Twitter Account Is Like No Other — Michael Gold