Opinions, Context & Ideas from the TPM Editors

TPM

Editor's Blog
Where Things Stand: Even Trump's Impeachment Team Is Reminiscent Of The Clinton Era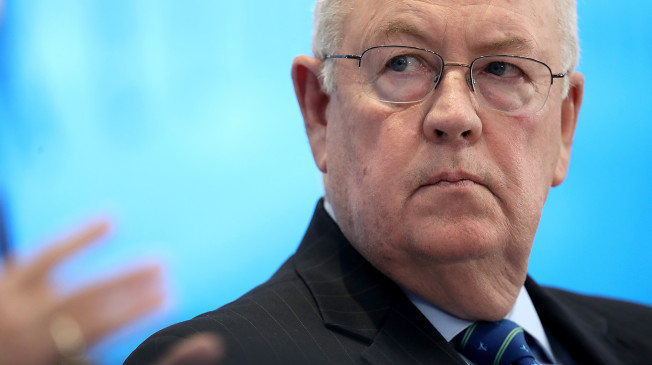 What The Investigations Team Is Watching
Matt Shuham is covering the breaking news on who will be on President Trump's impeachment defense team. It is, he writes, distinctively "retro." Among the throwbacks: Ken Starr, the Clinton-era independent counsel; Alan Dershowitz, the lawyer and Trump-cheerleading TV pundit; and the other Clinton impeachment independent counsel Robert Ray, who recently told Fox News that neither impeachment article qualifies as a high crime or misdemeanor. The team will be led by Trump lawyer Jay Sekulow and White House Counsel Pat Cipollone.
Josh Kovensky is digging deeper into a tidbit revealed in the Parnas document dump this week involving Trump and his lawyer Jay Sekulow. An email from Sekulow in the trove of documents reveals that Trump and Sekulow apparently discussed whether John Dowd, a former Trump attorney, should represent Parnas and the other indicted Giuliani associate Igor Fruman. The finding is significant, given Trump's repeated insistence that he doesn't know who Parnas is.
What The Breaking News Team Is Watching
Today's Rundown
Soon: Secretary of State Mike Pompeo will deliver a news briefing
11:00 a.m. ET: Trump will meet with the Louisiana State University football team.
2:30 p.m. ET: He will head to the airport to fly to Florida, with plans to arrive to Mar-a-Lago around 5:30 p.m. ET.
6:30 p.m. ET: Trump will participate in a roundtable discussion and then host a fundraiser at 7:0o p.m. ET.
Yesterday's Most Read Story
The Biggest Reveals From Lev Parnas' Blockbuster Rachel Maddow Interview — Josh Kovensky
What We Are Reading
'It's Quite An Upheaval': Inside the Times' Opinion Makeover — Joe Pompeo
We Should've Seen Beto's Defeat Coming All Along — Christina Cauterucci