Opinions, Context & Ideas from the TPM Editors

TPM

Editor's Blog
Where Things Stand: Parnas Lights A Match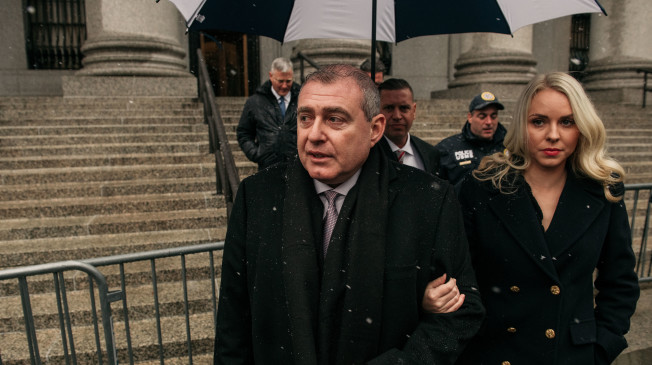 What The Investigations Team Is Watching
Tierney Sneed will be on the Hill covering the delivery of the articles of impeachment to the Senate at noon, as well as Justice John Roberts' swearing-in at 2 p.m. ET.
A second, new trove of Parnas documents dropped late last night. Reporter Matt Shuham is digging through those for new details this morning, while Josh Kovensky explains how these latest Parnas disclosures reveal an earlier pressure campaign involving, and more about the quid-pro-quo sought by Ukrainian gas billionaire Dmytro Firtash.
What The Breaking News Team Is Watching
This morning, the Ukrainian government announced it was opening an investigation — but not into the Bidens or Burisma as Giuliani and Trump had been pushing for. Instead, it is into possible surveillance of former U.S. ambassador Marie Yovanovich.
In a Parnas document dump this week, we learned that Parnas was in contact with a landscaper, Robert Hyde, who said he was working to surveil Yovanovich. The extent of Giuliani's efforts to oust Yovanovich from Kyiv were revealed during testimony before the House Intelligence Committee by Yovanovich herself and other witnesses. We'll keep an eye on any developments on this front.
New audio discovered by CNN reveals that Sen. Elizabeth Warren (D-MA) told Sen. Bernie Sanders (I-VT) that she thought he called her a "liar on national TV." Sanders responded by saying he wanted to have the discussion another time, while billionaire candidate Tom Steyer awkwardly lingered between the two of them.
The audio is just the latest development in a string of stories about the two progressive candidates' armistice, which appears to be fraying at the seams. But it's still unclear what actually happened at that 2018 meeting between the two. We'll continue tracking developments on this front.
Today's Rundown
11:45 p.m. ET: Trump will receive his intelligence briefing in the Oval Office.
12:00 p.m. ET: Senate will receive articles of impeachment from House managers.
2:00 p.m. ET: Supreme Court Justice John Roberts will be sworn-in for the impeachment trial.
2:00 p.m. ET: Trump will attend an announcement about prayer in public schools.
Yesterday's Most Read Story
The Biggest Reveals From Lev Parnas' Blockbuster Rachel Maddow Interview — Josh Kovensky
What We Are Reading
With Super Tuesday Just Weeks Away, How Will Beto O'Rourke Affect The 2020 Election? — Anna Tinsley
Elizabeth Warren Confronts The Skeptics Who Fear Her Plans Go Too Far — Shane Goldmacher and Sydney Ember