Opinions, Context & Ideas from the TPM Editors

TPM

Editor's Blog
Where Things Stand: That 'Imminent' Soleimani Threat Looks Increasingly Unlikely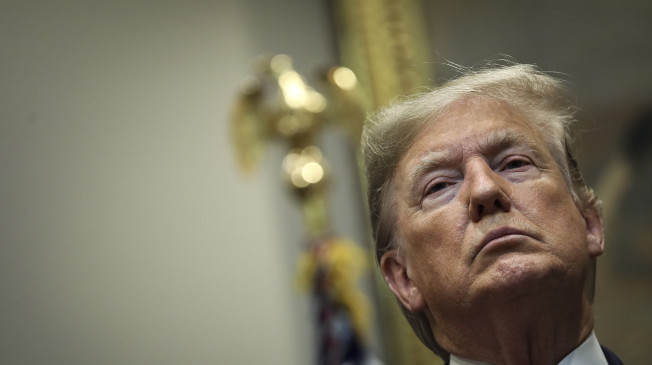 What The Investigations Team Is Watching
Tierney Sneed is dissecting Trump's threat to invoke executive privilege over former National Security Adviser John Bolton if he's called to testify and how such an invocation would actually play out at a Senate trial. Bolton indicated last week that he would comply with a possible subpoena from the Senate.
Josh Kovensky is looking at a claim by a lawyer for Rudy Giuliani associate Lev Parnas, who says his client handed over "a trove" of material to the House Intelligence Committee. Parnas was indicted last year for campaign finance violations, and is also under scrutiny for his involvement in Giuliani's Ukraine pressure scheme.
What The Breaking News Team Is Watching
The Trump administration's already-dubious explanation for Qasem Soleimani's assassination continues to crumble. NBC News reported Trump actually authorized the drone strike on Qasem Soleimani way back in June — further throwing into question the administration's claim that Soleimani was assassinated to prevent an "imminent" attack from Iran. We'll be monitoring how this news plays out in Congress.
The New York Times published a piece on Sunday outlining the White House's strategy for a looming Senate impeachment trial, with plans to put White House counsel Pat Cipollone and Trump attorney Jay Sekulow front-and-center. There's some speculation about the role House Republicans allies like Reps. Jim Jordan (R-OH), Doug Collins (R-GA) and John Ratcliffe (R-TX) will in the proceedings. They'd been expected to testify at Trump's personal request, but Senate Majority Leader Mitch McConnell recently threw cold water on that plan.
Today's Rundown
12:30 p.m. ET: Trump will have lunch with Vice President Mike Pence.
4:10 p.m. ET: Trump will depart Washington, D.C. for New Orleans to attend the college football national championship. He'll return around 9:00 p.m. ET.
Yesterday's Most Read Story
Lee Says He Didn't Hear About Soleimani Threat To Attack Four US Embassies In Briefing — Summer Concepcion
What We Are Reading
When did it become acceptable to kill a top leader of a country we aren't even at war with? — Jim Webb
Black Britons Know Why Meghan Markle Wants Out — Afua Hirsch