Opinions, Context & Ideas from the TPM Editors

TPM

Editor's Blog
Where Things Stand: Trump Hypes Blind Loyalty Overseas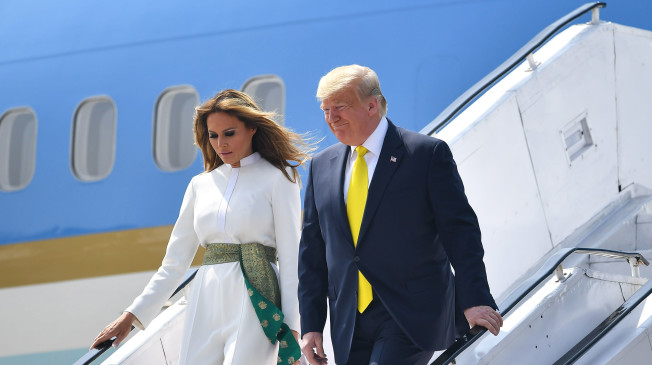 During an overnight press conference, Trump shrugged off reports that he's working with outside allies to oust and replace folks across his administration who he deems disloyal to him personally. The effort has reportedly ramped up in recent weeks, as the President takes a retaliatory victory lap post-acquittal.
"I don't think it's a big problem. … We want to have people that are good for the country, are loyal to our country because that was a disgraceful situation," he said, tying the expulsions directly to the "very sad situation" of the "fake" whistleblower whose complaint ignited the impeachment inquiry.
It's not surprise that Trump would tie personal fealty to the health of democracy, but doing so while overseas sets a dangerous precedent. Here's more on that and other stories we're following:
What The Investigations Team Is Watching
At 1:30 p.m. ET there will be a hearing on Roger Stone's request for a new trial, but it's still unclear if the hearing will be open to the public. Tierney Sneed will be at the courthouse covering any developments.
What The Breaking News Team Is Watching
Ahead of tonight's Democratic debate, CNN surfaced old comments Michael Bloomberg made about fellow 2020 candidate Sen. Elizabeth Warren. Bloomberg called Warren "scary" and he promised in 2016 that he would "defend the banks" from her progressive ideology. We'll keep an eye on this story and any candidate news before the South Carolina debate.
Today's Rundown
1:30 p.m. ET: Possible public Stone hearing will begin
3:00 p.m. local time: Trump will travel to the U.S. embassy in New Delhi and will do a business meet and greet
5:00 p.m. local  time: Trump will hold a press conference and will depart for the presidential palace at 7 p.m. local time.
7:30 p.m. local time: The President will have a call with  Indian President Ram Nath Kovind followed by a state banquet. They'll depart at 9:25 p.m. local time.
8:00 p.m. ET: Democratic debate begins.
Yesterday's Most Read Story
This Provision In Trump's Infamous NDAs Could Come Back To Haunt Him — Tierney Sneed
What We Are Reading
This Tiny Louisiana Police Force Is A National Leader In Taking Guns From Abusers — Ann Givens
Harvey Weinstein Guilty: Jury Convicts Him Of Rape, Criminal Sexual Act — Jeremy Barr
Zamboni Driver, 42, Stars As Emergency Goalie For Hurricanes — Emily Kaplan