Opinions, Context & Ideas from the TPM Editors

TPM

Editor's Blog
Where Things Stand: Trump's Shrinking Inner Circle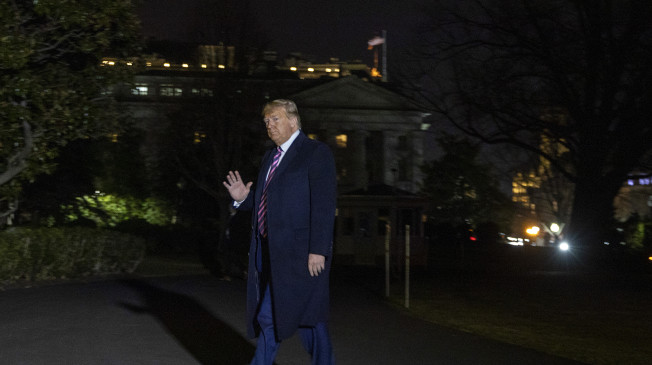 According to new reporting from Axios and CNN, Trump is convinced that nearly every department in his administration has been infiltrated by "snakes" who are disloyal to him personally as well as his broader causes. And he's been working with some odd allies outside his government to identify, fire and replace those fickle foes with reliably Trumpian bedfellows.
The work's been ongoing for the last 18 months and most notably culminated when former U.S. Attorney Jesse Liu's nomination to a top Treasury Department post was pulled earlier this month. Liu's office handled several politically sensitive cases near and dear to Trump's heart, including the case against his former associate Roger Stone. According to Axios, an outside ally put together a memo detailing Liu's actions in recent months. The memo was reviewed by Trump. She's no longer serving in the administration.
We can expect more of this behavior. CNN reported that Trump's recent acquittal has only fueled his desire to rid himself of folks he was previously hesitant to oust. Here's more on that and other stories we're following:
What The Investigations Team Is Watching
Matt Shuham and Kate Riga are digging into reports of Trump's loyalty memos, focusing specifically on the allies outside the administration who are helping compile them. Ginni Thomas, the wife of Supreme Court Justice Clarence Thomas, is one of the authors, for example. We'll keep an eye on this story as the retribution for impeachment continues.
What The Breaking News Team Is Watching
House Majority Whip Jim Clyburn (D-SC) plans to give 2020 candidate Joe Biden an endorsement as frontrunner Sen. Bernie Sanders (I-VT) gains on the former vice president in the polls among black voters. The move was mostly expected. Biden holds high support among black voters in South Carolina and he will likely spend the week stoking that popularity ahead of the state's primary on Saturday. We'll continue monitoring developments on this front.
The judge in Roger Stone's case responded Sunday to the Trump associate's motion last week to get her booted off the case for suggesting the jurors acted with "integrity" throughout the trial. Judge Amy Berman Jackson schooled Stone on the basics of a judge's duty when overseeing a criminal case and pointed out that Stone was only filing the motion as a PR stunt and thus further trying to legitimize his and President Donald Trump's baseless claims that Stone's case was partisan and "unfair."
A sealed hearing for the case was just announced this morning. Berman Jackson plans to hold a private hearing to discuss Stone's sealed motion for a new trial tomorrow afternoon. We'll keep an eye on news here and get you the latest after the hearing tomorrow.
Today's Rundown
4:50 p.m. local time: Trump and the first lady arrived and toured the Taj Mahal during their visit to India.
7:50 p.m. local time: Trump and Melania Trump will arrive in New Delhi where they will spend the night
Yesterday's Most Read Story
Don't Go Overboard With This — Josh Marshall
What We Are Reading
Half Of Americans Don't Vote. What Are They Thinking? — Colin Woodard
Katherine Johnson, NASA Mathematician Depicted In 'Hidden Figures,' Dead At 101 — Elisha Fieldstadt