Opinions, Context & Ideas from the TPM Editors

TPM

Editor's Blog
Where Things Stand: Why Did Collins Turn Down Trump Just To Defy His Party, Pursue Pipe Dream?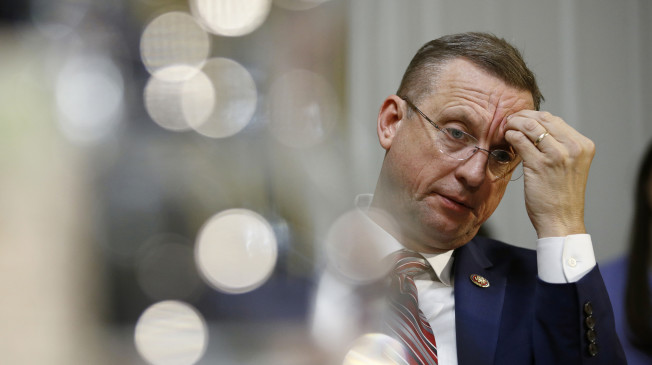 But Collins publicly threw cold water on the suggestion this morning, telling Fox Business Network that he's not interested in the gig and would never accept an offer because he's focused on his Senate bid in Georgia — a race his own party has asked him not to pursue. He's launched a bid against incumbent Sen. Kelly Loeffler (R-GA), who, during the impeachment trial, amped up her defense of the President, likely to prove herself worthy of Trump's support over Collins. Republican leadership is unhappy with Collins' move, but the lawmaker claims that he wants to get to the Senate to better assist Trump in investigating the intelligence community.
But the odds are stacked against him and embracing Trump's possible offer would appear to have been an easier move than defying his entire party. Some speculate that Collins is concerned that his nomination wouldn't go through. Much like what sank Rep. John Ratcliffe's (R-TX) DNI confirmation process, Collins lacks the intelligence experience to take on such a crucial role. Perhaps that factored into his Friday morning "thanks, but no thanks" interview.
Here's more on that and other stories we're following:
What The Investigations Team Is Watching
The investigations team has its ear to the ground on any developments in the Roger Stone case. The former Trump adviser was sentenced to more than three years in prison yesterday, but there's a chance Stone will fight back. He's already demanded a new trial.
What The Breaking News Team Is Watching
We'll continue monitoring any developments on the Collins front.
Speaking of pro-Trump lackeys crawling into the intelligence community, former Rep. Devin Nunes' (R-CA) aide Kash Patel is now reportedly a senior adviser for acting DNI Richard Grenell. Patel helped write the bogus "Nunes memo" in 2018 that aimed to discredit Special Counsel Robert Mueller's Russia probe.
Today's Rundown
11:20 a.m. PST: Trump will arrive at the Las Vegas Convention Center and headline a political rally at noon.
9:10 p.m. ET: Trump will return to the White House
Yesterday's Most Read Story
Roger Stone Is Sentenced — TPM Staff
What We Are Reading
How Conservatives Learned To Wield Power Inside Facebook — Craig Timberg
Enjoy The Extra Day Off! More Bosses Give 4-Day Workweek A Try — Yuki Noguchi