Opinions, Context & Ideas from the TPM Editors

TPM

Editor's Blog
Where Things Stand: Judge On Stone Case Speaks For First Time Since Sentencing Scandal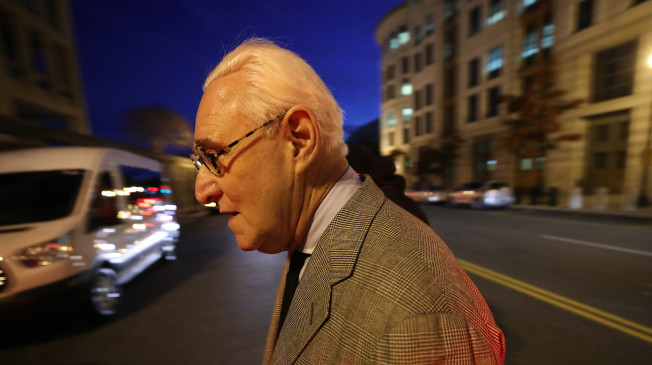 U.S. District Judge Amy Berman Jackson has been relatively tight-lipped since the prosecution filed an initial seven to nine year sentencing recommendation early last week, only to make a stunning reversal less than 24 hours later by filing a new memo that didn't actually include a recommendation beyond noting that prison time was appropriate. The move was already highly bizarre, made more suspicious by the timing. Just hours after President Trump tweeted criticisms of the sentencing recommendation, the department reversed course.
The decision prompted four prosecutors to withdraw themselves from the Stone case and one left the department entirely. Things got increasingly messy from there. By the end of the week, Stone was asking for a new case, seizing on a debunked theory reported in conservative media about allegations of juror bias — a theory that Trump himself has perpetuated in recent days.
What's will come out of today's 11 a.m. ET conference call is still up in the air, but some experts have suggested that the court will likely want to review why the four prosecutors pulled themselves out of the case. Trump has already his expectations for the call widely known this morning.
Here's more on that and other stories we're following:
What The Investigations Team Is Watching
Tierney Sneed is at Judge Amy Berman Jackson's scheduling call today and she and Kate Riga will be covering the news out of the conversation for us live.
What The Breaking News Team Is Watching
We're keeping a close eye on news and reactions that come out of the Stone conference call.
Additionally, Former National Security Adviser John Bolton is talking again. Last night, he said he hopes his book isn't "suppressed" by Trump, but he also played coy when asked about Trump's pressure campaign against Ukraine. We'll keep an eye on Trump's reaction to the latest comments.
More on the Stone front: The Federal Judges Association is holding an emergency meeting today about Stone's case because the group "could not wait" until its spring conference to do so.
Today's Rundown
11:00 a.m. ET: Judge Amy Berman Jackson will hold a "scheduling" conference call with Stone's defense team and the prosecution
12:30 p.m. ET: Trump will leave the White House to travel to Los Angeles
4:00 p.m. PST: Trump will meet with members of the  U.S. Olympic and Paralympic Committee
5:45 p.m. PST: Trump will meet with supporters for a roundtable, followed by a fundraising dinner. He will depart for Las Vegas after the dinner.
Yesterday's Most Read Story
Ted Cruz Can't Believe A Lawmaker Is Trying To Legislate Away A Man's Reproductive Rights — Cristina Cabrera
What We Are Reading
Asian American Journalists Association Calls On News Organizations To Exercise Care In Coverage Of The Coronavirus Outbreak — AAJA
Bloomberg Qualifies For Next Democratic Debate — Dareh Gregorian, Ben Kamisar and Allan Smith