Opinions, Context & Ideas from the TPM Editors

TPM

Editor's Blog
Where Things Stand: Echoes Of Obstruction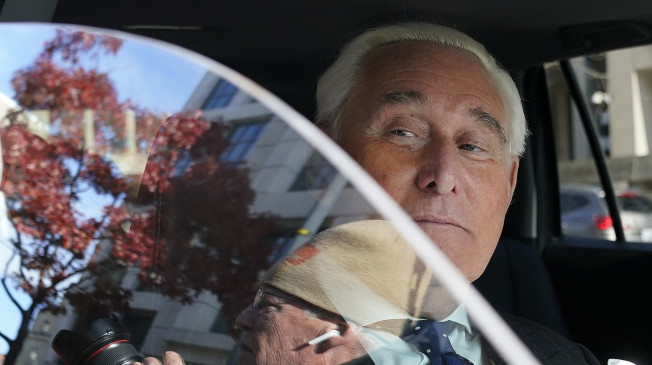 Trump has repeatedly claimed — both irl and on Twitter — that he had nothing to do with the DOJ's sudden decision to change its sentencing recommendation, a move that came only after the President tweeted complaining about the government's initial suggestion of seven to nine years in prison. In a tweet this morning, he all but pinned the entire decision on Bill Barr, congratulating the attorney general for taking charge of a case that he believed had gone awry.
But how the decision came to be is far less important than the fact that it happened. As Tierney Sneed laid out here, the Stone debacle reeks of Mueller-probe era fears of investigation obstruction on Trump's part. With four prosecutors now withdrawing themselves from the case and the Senate minority leader calling for an investigation into the reversal, the move has sparked backlash. But, as his impeachment acquittal foreshadowed, whether that matters in the unbound era of the Trump presidency remains to be seen.
Here's more on that and other stories we're following:
What The Investigations Team Is Watching
Josh Kovensky and Tierney Sneed are continuing to cover developments and fallout related to the Justice Department's Stone sentencing reversal. Josh spoke with Randy Credico, a key witness in the Stone case, this morning about his thoughts on the weakened sentencing memo.
Matt Shuham is following the sudden Trump decision to withdraw his nomination of Jessie Liu to a top Treasury Department post.
What The Breaking News Team Is Watching
We're also tracking any fallout from the Stone decision, including the White House's denials this morning that Trump had anything to do with the sentencing change.
Kate Riga is following up on the New Hampshire primary results last night, covering what Pete Buttigieg and Sen. Amy Klobuchar's surge in the second-in-nation primary state says about where moderates' indecisiveness.
Today's Rundown
12:30 p.m. ET: Trump with have lunch with the vice president
2:30 p.m. ET: Trump and the first lady will greet and meet with Ecuadorian President Lenín Moreno and his wife, Rocío González de Moreno in the Oval Office
6:30 p.m. ET: Trump will head to the Trump International Hotel for a fundraising event
Yesterday's Most Read Story
Reports: DOJ To Make Extraordinary Reversal On Tough Sentence For Roger Stone — Tierney Sneed
What We Are Reading
Meet The Unlikely Hero Saving California's Oldest Weekly Newspaper — Tim Arango
DHS Considered How To Punish States That Deny Access To Driver Records, A Memo Says — Hamed Aleaziz
Inside The U.S. Army's Massive $2 Million Propaganda Campaign For 'Independence Day' Sequel — Tom Secker